In Orange County, three distinct styles emerged in the past two decades when most of the developments took place: traditional, Mediterranean, and contemporary-modern. These styles complemented the scenic, coastal view Orange County offers. While the open spaces and ceiling-to-floor windows in contemporary designs highlight the sea breeze and sunset views, the traditional and Mediterranean styles offer a unique and warm quality reminiscent of Spanish architecture.
Architects and designers in Newport Beach often incorporate designs that enhance the natural landscapes and coastal views of Orange County, but it is the builder's craftsmanship and skill that bring these beautiful features to life.
In our top 15 list, we hand-selected the best general contractors in the Newport Beach area based on their past collaboration with renowned architects and their experience working with varied design aesthetics and materials.
---
James David Custom Homes
15375 Barranca Parkway, Suite G-102, Irvine, CA 92618
James David Custom Homes is a well-regarded general contractor based in Irvine, California. The owner, James David Lepak, has been building high-end homes in Orange County for 25 years, and is committed to following through on the client's needs throughout the home construction process.
Over the years, the firm has cultivated strong relationships with local professionals and the design community. Much of their work follows contemporary and traditional styles, characterized by white walls, marble flooring, and intricate iron wrought.
The firm dedicates itself to educating the homeowner by walking them through every detail of the house and keeping them informed throughout the building process. James David offers custom home construction, home additions, and extensions, and remodeling services in Aliso Viejo, Irvine, Laguna Beach, Lake Forest, Newport Beach, and Newport Coast, among other neighborhoods in Orange County.
---
Pridemark Construction
54 Tesla,Irvine, CA 92618-4603
Fully-licensed since 1979, Pridemark Contractors has since completed more than 145 luxury custom estates and has worked with some of the best engineers, interior designers, and architects such as Richard Krantz and designer Ohara Davies-Gaetano in Orange County. Rick Henricksen, the company founder, started his work by helping his grandfather renovate homes at a young age. His hands-on skills and firsthand knowledge soon led to the creation of his own contracting company, Pridemark Contractors. The firm's work with Krantz and Davies-Gaetano in Newport Beach appeared in LUXE Interior + Design.
Pridemark is skilled in various design styles – having created estates with Tuscan, French, Italian, Mediterranean, and contemporary touches. The firm offers a detailed construction process for their clients, starting with project consultant meeting, this includes the engineers and architects. In the development stage, the firm continues to assist in planning. During construction, the firm will maintain schedule, submit weekly reports, hold meetings, and secure long lead time items. The firm will also provide the complete photo, X-ray documentation of the entire construction project, and warranty manuals to the client during close out. Pridemark builds in the areas of Corona Del Mar, East Irvine, Irvine, Laguna Beach, Laguna Hills, and Newport Beach.
---
O'Grady Homes
34212 Pacific Coast Highway, Suite C, Dana Point California, 92629
O'Grady Homes is a general contracting firm specializing in the custom construction of high-end homes in the coastal areas of Orange County, particularly in Newport Coast, Newport Beach, Laguna Beach, Dana Point, and Corona Del Mar.
The firm sets out to make custom home-building enjoyable and efficient for clients by offering end-to-end construction services, including feasibility studies, cost estimation, value engineering, flexible project delivery system, efficient construction process, post-construction warranties, and follow-up services.
Founder Chris O'Grady has over 25 years of experience managing the construction of luxury homes and is a certified green builder by the National Association of Home Builders and Icynene. The firms specializes in Mediterranean, traditional, and contemporary styles, and can cost up to $10 million.
---
TM Grady Builders
1294 South Coast Highway, Suite D, Laguna Beach, CA 92651
TM Grady Builders has been building luxury and sustainable custom homes in Orange County for over 30 years in Orange County. Founder Tim Grady noted the firm is capable of making the building process enjoyable, timely, and smooth. Grady says, "we are devoted to careful listening, thorough planning, and accountability to our client's budget objectives. We stay flexible yet work efficiently to turn your personal vision into a stunning reality."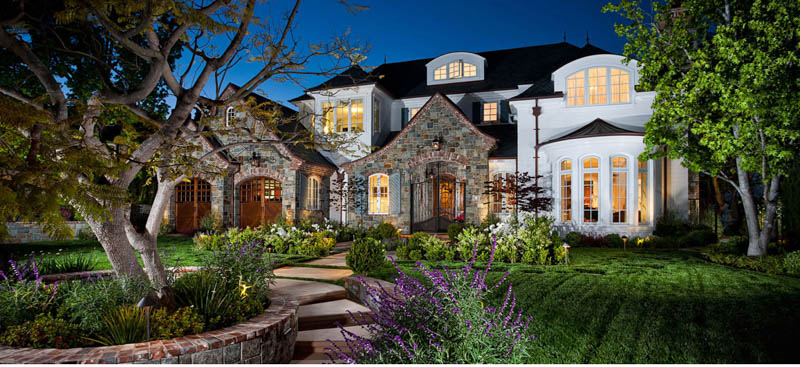 Though skilled in both Spanish and contemporary styles, TM Grady's portfolio is composed more of high-end, incredibly well-constructed estates that boast of Mediterranean grandeur and lifestyle. Their works effortlessly weave into the landscapes natural lushness. The firm offers full-service construction management in Corona Del Mar, Dana Point, Laguna Beach, Newport Beach, Newport Coast, and San Juan Capistrano. The National Association of Home Builders (NAHB) certified the firm as a builder of sustainable homes. You can see the firm's various construction projects in Laguna Niguel, North Orange County, Monarch Beach, Lake Mission Viejo, Laguna Beach, Newport Beach, and San Juan Capistrano. TM Grady has won a Best of Show Award given by the HomeAid Project Orange County, a non-profit organization dedicated to ending homelessness.
---
Patterson Custom Homes
5 Corporate Plaza, Suite 150, Newport Beach, California 92660
Patterson Custom Homes is a general contracting firm that has completed 150 custom homes in Newport, Orange County. The firm became known as a premier, expert builder of custom homes, and their work has appeared extensively in numerous design and construction magazines. The firm's works appeared in Home Bunch, Masterful Builds, Better Homes and Gardens, OC Register, Coast, Corona Del Mar, and Luxe magazine. Luxe included the firm in its annual Gold List in 2016. Andrew Patterson currently heads the firm.
In addition to their general contracting services, the firm offers a 'one-stop shop, lifetime home maintenance program' in which they will conduct routine maintenance and inspections. The program – touted as the first of its kind – aims to maintain homes in good working order for years after its construction. Patterson offers custom home construction and lifetime home maintenance program to clients in Corona Del Mar, Newport Beach, and Newport Coast.
---
Crawford Custom Homes
245 Fischer Avenue Suite B-1, Costa Mesa, CA 92626
Crawford Custom Homes is a general contracting firm building some of the elaborate, sprawling estates in Orange County – in the styles of contemporary, Mediterranean to traditional-design estates. Crawford's portfolio includes well-built estates featuring their signature 'Crawford difference' – a kind of elegance that elicits a wow factor, according to the firm.
Crawford noted its highly-experienced project managers and their support office team are the main reasons for its creative and construction success. For over 36 years, the company has maintained lasting relationships with a host of notable subcontractors, architects, designers, and clients. Crawford Custom Homes' founder, Richard Crawford, has appeared in Bask Magazine's 'Masters of Trade' column to talk about the firm's construction practices.
---
Hilton Builders
425 31st St, Newport Beach, California 92663, United States
Hilton Builders has more than four decades of experience in building and remodeling custom homes of all styles in Newport Beach. The firm also takes a more client-centered approach, and adheres value-engineering and transparency.
Hilton Builders has completed several residential projects for the owners of notable developers in the United States, thus becoming known as the 'Builder's Builder.' These clients include the principals of Stratham Group, Catellus, Fieldstone, Meritage Homes, and K. Hovnanian. The firm prides itself for maintaining transparency in their works, such as keeping an open-book accounting system for all their clients.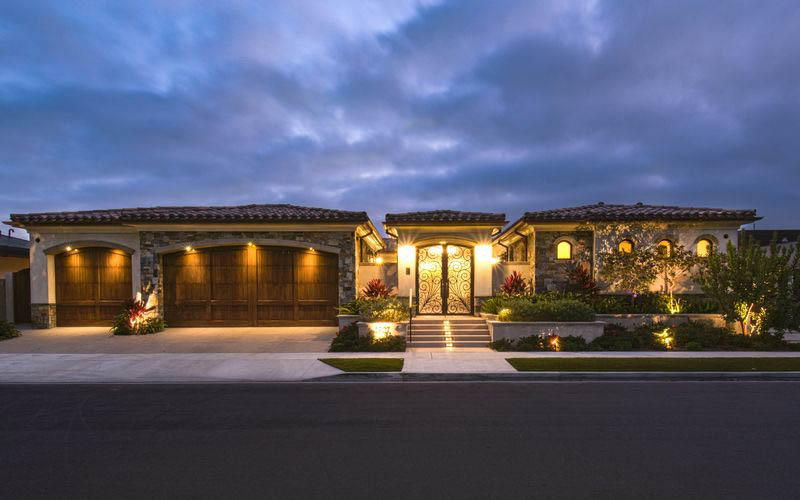 The firm offers new home construction and remodeling for clients in areas of Corona Del Mar, Costa Mesa, Huntington Beach, Laguna Beach, Newport Beach, and Newport Coast. Hilton Builders has been featured in H Magazine, and Bask.
---
Spinnaker Development
428 32nd Street Newport Beach CA 92663
Spinnaker Development is a premier, full-service general contractor specializing in custom luxury homes in Newport Beach. The firm won various awards and appeared extensively in publications for their high-end builds. Mike Close currently heads Spinnaker Development.
Spinnaker Development is committed to building high-end homes that reflect and complement a luxurious lifestyle. The firm's projects vary from contemporary to traditional, or even a mixture of both, with project costs between $3-$20 Million.
The firm's works appeared in publications such as Home Bunch, Modern Home Builder, and Builder, Developer, Los Angeles Times, OC Home, Modern Luxury, and Luxury Home Quality.
---
Gonterman Construction
2043 Westcliff Drive Suite 213, Newport Beach CA 92660
Gonterman Construction has been building coastal, luxury homes for clients in Newport Beach, Orange County since its establishment in 1996. Gonterman played a leading role in reinvigorating the standards of practice in constructing custom coastal homes by focusing on forming better relations with their clients and taking time to understand their expectations and truly exceed them.
Jason Gonterman, the firm president, focuses on putting client satisfaction at the core of the firm's core values. Their service is personalized and tailored to each client. Gonterman's works include the contemporary, Mediterranean, and classic Americana style homes – with an emphasis on interior finishing.
The firm offers new home construction services including consultations, timescales, feasibility and budget studies, renovations, and interior design. More importantly, the firm guarantees financial transparency. Gonterman Constructions' works appeared in Kitchen Remodeling, Modern Luxury, with Jason featured extensively in Modern Luxury Q & A.
---
Corbin Reeves Construction
3199-A2 Airport Loop, Costa Mesa, CA
Despite its relatively short history since its founding in 2012, the managers at Corbin Reeves Construction have decades of experience in custom building high-end homes. Michael Reeves founded the firm and focused his practice in the exclusive enclaves of Orange County such as The Strand, Corona Del Mar, Dana Point, Shady Canyon, and Irvine. Reeves previously worked in Finton Construction as a partner, CFO, and Director of Operations.
Corbin Reeves has worked with esteemed architects, designers, and experienced subcontractors such as artisans and craftsmen such as Trevor Martin and Daniel Stewart. Their projects mainly include estates that have traditional Mediterranean style and coastal, modern houses. The firm offers custom home building, general contracting, custom design, and remodeling. A project with the firm typically costs between $1.5 to $45 million.
Their homes have been featured in California Homes: Harmoniously Italian, California Homes, and Veranda Magazine.
---
Pinnacle Custom Homes
151 Kalmus Drive, Suite B-160, Costa Mesa, CA 92626
Over the past 20 years, Pinnacle Custom Homes has built some of the most impressive homes in the Crystal Cove, Pelican Crest, Shady Canyon, and Newport Coast neighborhoods Owner Roy O'Brien has guided the firm with particular attention to the clients' satisfaction.
Pinnacle builds homes that range from contemporary to traditional and Mediterranean in design. The firm assures clients of the quality of their subcontractors' works, their attention to detail, and diligence to every project. The firm offers general contracting services to their clients primarily in Costa Mesa.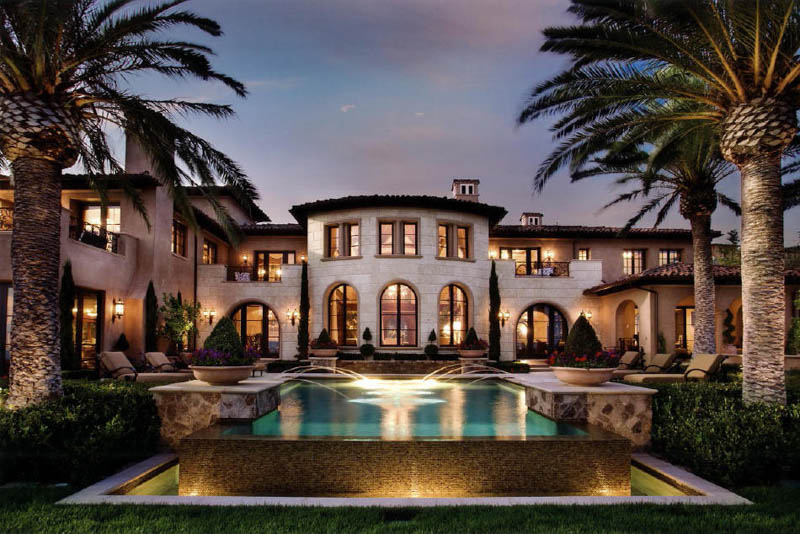 Throughout their years in the business, Pinnacle Custom Homes' works appeared in California Homes, the Magazines of Architecture, Arts and Distinctive Design, and several issues of Luxe Interiors + Design Magazine.
---
Tony Valentine Construction
2435 E. Pacific Coast Highway, Suite 2. Corona Del Mar, CA 92625
Tony Valentine Construction specializes in high-end custom home building in Orange County and frequently collaborates with top architects such as Brion Jeanette Architects. Their partnership with architects have produced an array of estate homes that are both contemporary and traditional.
The firm is managed by a third-generation builder, Tony Valentine, who inherited the business from his grandfather and continued the family tradition. Tony Valentine has built over 200 custom homes estates in Orange County.
Their services include new home construction and remodeling. Specifically, the firm offers comprehensive construction management services such as subcontractor bidding, supervision, budget development, quality control, accounting services, job site safety, and customer service programs.
Tony Valentine mostly serves the areas of Orange County and Southern California. The firm's works appeared in The Orange County Register for their work in Meguiar Garages, the Robb Report Home & Style, and Luxe Magazine for their construction of the Rizzone property.
---
Western Pacific Construction
450 Newport Center Drive Suite. 490, Newport Beach, CA 92660
Western Pacific Construction is a general contracting firm that has been providing high-end, custom builds and remodels throughout Southern California since 2013.
The firm's primary focus is to surpass client expectation through positive building experience, high-quality projects, and hiring subcontractors that are leaders in their trade. The firm offers custom home construction, home extensions and remodeling, and additions for clients based in Corona Del Mar, Costa Mesa, Irvine, Laguna Beach, Newport Beach, and Newport Coast. The firm also offers commercial construction services.
Western Pacific Construction has been featured twice in the Coast, as well as Laguna Beach Life and Luxe Interiors + Design.
---
RDM General Contractors
250 Baker St E # 300, Costa Mesa, CA 92626
RDM General Contractors is a highly-regarded custom builder of luxury homes in Orange County ever since its establishment 30 years ago. The firm is skilled in constructing projects in various styles – contemporary, traditional, and Mediterranean. RDM has partnered with acclaimed architectural firms such as Oatman Architects. Founder Robert McCarthy ensures that the firm always collaborates with highly-experienced subcontractors to fulfill each project.
RDM touts that many of their clients were referred by previous clients — a testament to their high-quality service.
RDM offers full-service general construction management from the initial pre-job planning with the owner and architect through to the final phases of construction. The firm serves the areas of Corona Del Mar, Irvine, Laguna Beach, Dana Point, Newport Beach, and Shady Canyon, among others.
Homes built by Robert and the RDM team have appeared in several issues of Luxe Interiors + Design, California Homes, Coast, View, Orange County Home, The Shores Living, and Orange County Home Book.
---
Gallo Builders, Inc.
1105 North Coast Highway, Laguna Beach, CA 92651
Gallo Builders is one of the most sought-after construction firms in Orange County. Led by Chris Gallo, the firm has built a reputation for crafting contemporary and traditional high-end estates in various styles.
Gallo offers a full-service construction project management package which includes cost-engineering, subcontractor selection, supervision, project tracking, documentation, and post-construction maintenance services. Gallo Builders frequently collaborates of some of the best architects in Orange County.
Gallo Builders has been nominated for the Luxe Gold List in both 2016 and 2017, as well as in the 21st Century Houses: 150 of the World's Best. Their stunning homes have also appeared in numerous editions of Luxe Interiors + Designs, View magazine, Dream Homes International, Riviera, Western Art & Architecture, and M magazine.